There's no guarantee Sauber, currently racing under the Alfa Romeo brand, will continue with Ferrari beyond 2021, Fred Vasseur claims.
The Swiss-based team has been powered by the Italian team since 2010, intensifying their relationship with the Italian team by partnering with Alfa in 2018.
However, while that has brought the team much-needed revenue and technical assistance, reasons why the partnership is likely to continue, Vasseur admits there will still be a period of evaluation.
"We are tied to Ferrari until the end of 2021," Vasseur told respected Blick reporter Roger Benoit. "Then we have to go over the books because the next contract should be concluded from 2022 to 2026 because of the new cars.
Also Read:
"It's like a marriage. Nobody guarantees that you will stay with the same woman forever - like me (laughs).
"In a partnership, you always have to consider that there are ups and downs ... So we have to ask ourselves: What is the best deal? Until now, Ferrari has mostly been a solid partner."
Back in 2017, Sauber, as it was then, initially signed an engine deal with Honda before cancelling it after Vasseur became team boss and deepened the ties with Ferrari.
However, after several years of benefitting from one of the stronger units on the grid, the loss of performance this year could be seen as a concern going forward.
"That's your interpretation, but I can't really disagree with you," said the Frenchman. "We lost 0.3 to 0.4 seconds per lap to our rivals.
"The second half [of the season] showed how big the Italian's problems were when we fought against the works team and even finished ahead of them in Abu Dhabi!
"Apart from the reliability, we can't be satisfied with the results - but this year must have been a disaster for Ferrari."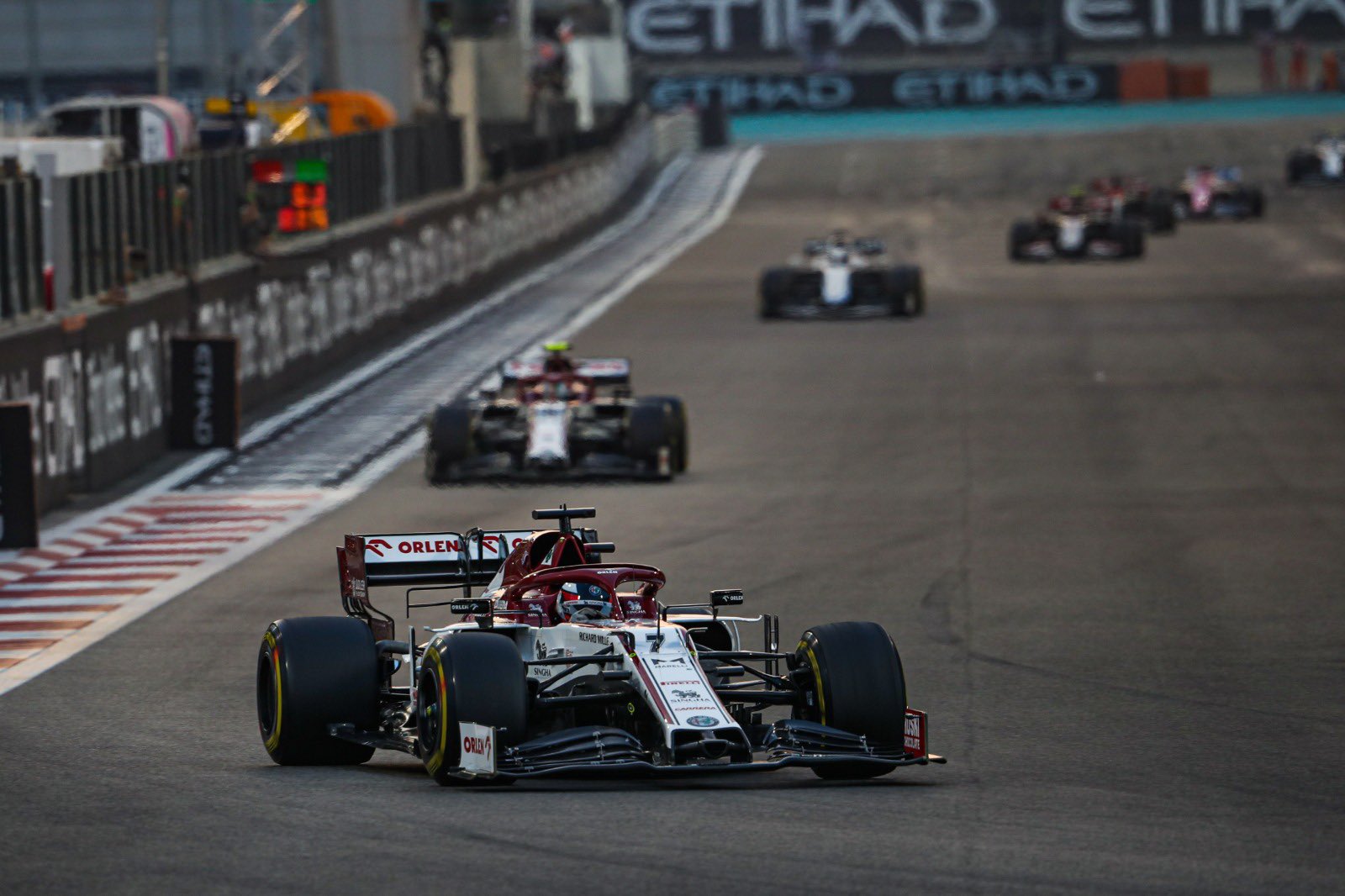 All in all, Alfa Romeo ended this year eighth in the Constructors' Championship with just eight points.
But with an engine upgrade finally coming next year, driver Kimi Raikkonen is hopeful of a better season.
"A lot of work has to be done for next year so that we are in a better position," the 2007 world champion claimed.
"We just have to work and try to do a better job next year, but that's how it goes, some years are more tricky for many reasons and, obviously, in this sport the car makes a huge difference.
"Good or bad, I think every year you have disappointing results, good results and some results in the middle. It's the name of the game."