Carmelo Ezpeleta, CEO of commercial rights holder Dorna, has admitted he would be "surprised" if MotoGP had a 2020 season.
Like all major motorsport series, the premier class on two wheels has had to cancel and postpone races this year due to the coronavirus, with only the Moto2 and Moto3 races going ahead in Qatar.
But having realised the severity of the situation earlier than most, and therefore, led the way in how a motorsport series should respond, Ezpeleta's comments are a dire warning to likes of Formula 1, who hope to get their own championships back on track.
"I am not very confident that we will be able to run the 2020 MotoGP season," he told SpeedWeek. "Even if we continue to work hard on it.
Also Read:
"We will consider all possible solutions, but to be honest, I would be surprised if it were possible to host races this year. We will now have to wait for the next developments.
"But until we have vaccines to stop the spread of the coronavirus, it will be very difficult or impossible to organise MotoGP and other major events.
"Even if life should normalise a bit again, the travel bans will remain in place in all countries. If it doesn't, they'd be crazy, so it will not be possible for a large number of people to watch a football match live or attend a MotoGP event."
F1 champion Jacques Villeneuve has already raised the idea of holding non-championship events at circuits where racing can take place.
And the MotoGP boss does foresee a period later in the year when some action might be possible.
"We have more than five months until September," added Ezpeleta. "If we could start in September, we could still handle more than four or five Grands Prix.
"We could then turn the calendar upside down. Maybe we can run a few races in Europe and then travel to Asia if the travel bans are relaxed there by then. It depends on how the situation develops worldwide.
"As soon as we see a green light, we can react and do everything we can. We will organise every race that we can manage this season."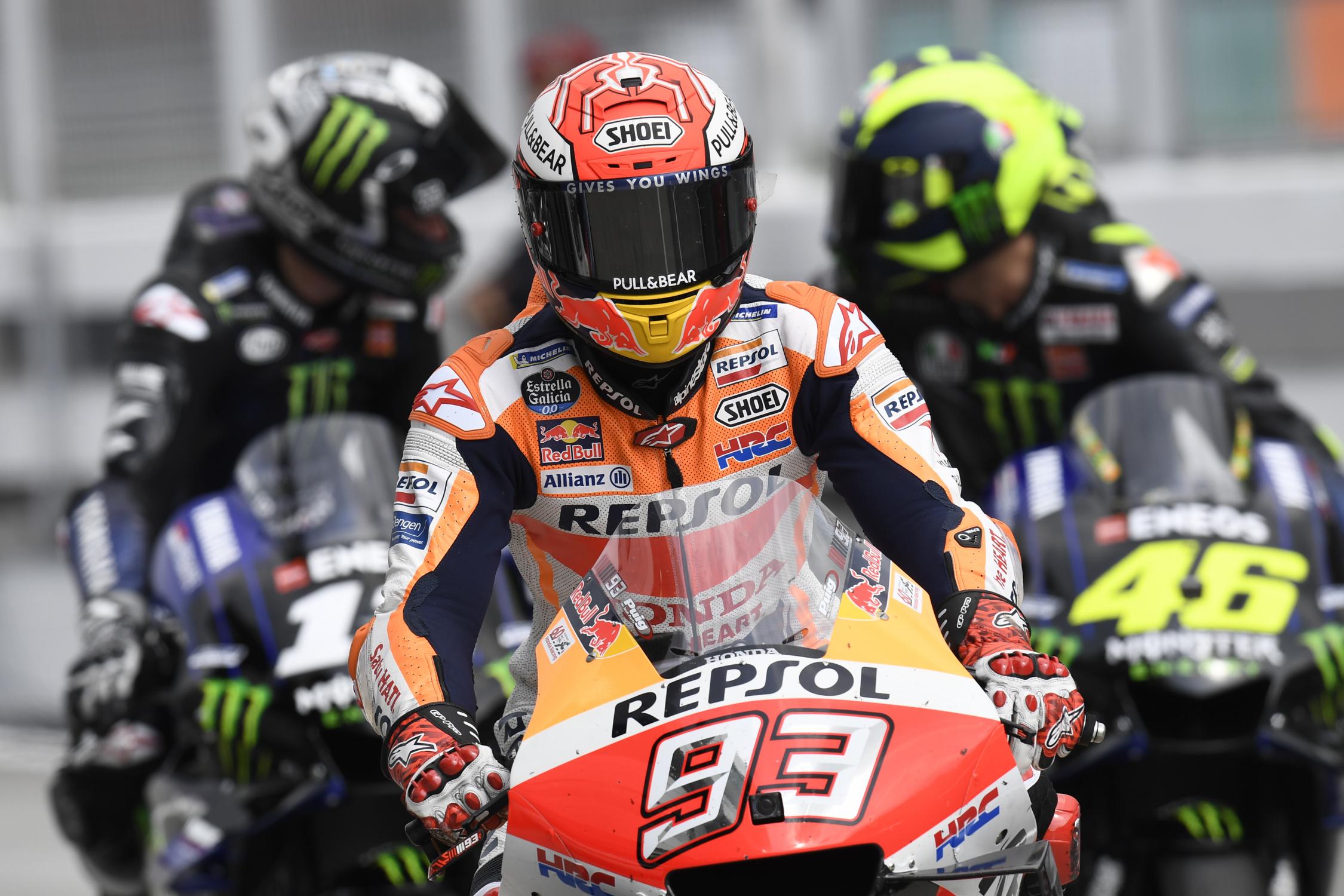 As for whether he would consider events without fans, Ezpeleta added: "It is better to have races without spectators rather than no races at all.
"But we already have 2,000 people in a GP paddock in the best case anyway, so we would have to send 2,000 people around the world.
"This is only possible if the virus has been defeated or the spread has been restricted. Otherwise, it is a very difficult task.
"If we can't handle the events with real health considerations, if that can't be guaranteed, we won't risk anything. Nothing at all!
"We don't have to fool ourselves, governments and health authorities will not allow us to run a Grand Prix."
On Tuesday, MotoGP announced the official postponement of the Italian and Catalan GP's.