Officials in Panama City are reportedly considering hosting a Formula 1 Grand Prix as soon as 2023, according to local reports.
Last weekend, Mi Dario released an image of a proposed circuit along the coast were revealed from the firm Mallol Arquitectos who have conducted a feasibility study into bringing F1 to the city.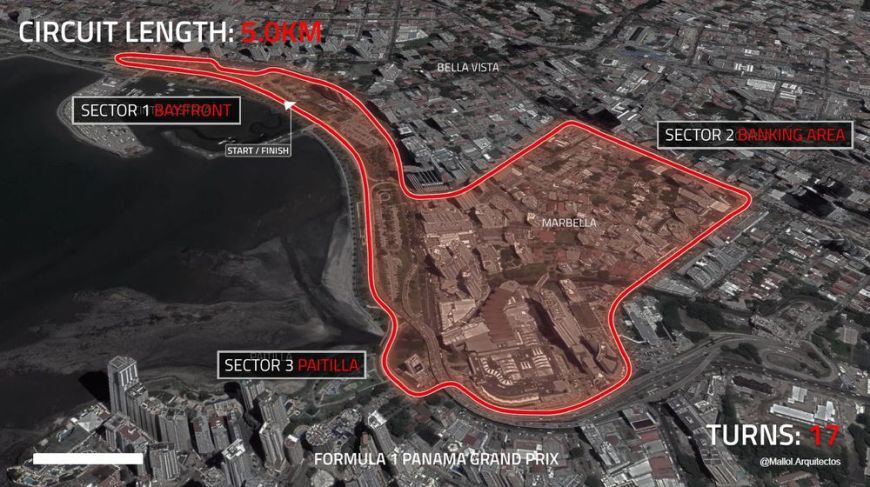 This as Liberty Media continue to back plans to increase the calendar to 25 races in the coming years, although it is understood Panama is positioning as a replacement to the Mexican GP which has a contract until the end of 2022.
The country is well located on the border of North and South America though of course doesn't have a motorsport history like for example Argentina and Mexico do.
The thought of yet another street circuit might also irk some, with Vietnam joining the schedule this year and another barrier-lined track in Miami hoping to join in 2021.